Categories: Gigs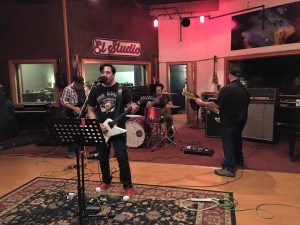 The rumors are true. Despite reports you may have heard from FAKE NEWS, Hot Fog is reuniting once again (October 13th, 2017) in order to deliver peace, balance, and  metal to a world turned upside down by the lizard people (they are real and they control everything).  ANYway, we are doing this and it was not small feat, as getting the band back together was like no challenge that the Ronster has faced yet.
Sir Francis Drake drake had lost his fucking mind. He believes that he is the reincarnation of his great, great, great, grandfather, and he attempted to circumnavigate the world in his Toyota Prius. Even now, he keeps trying to leave and go around the world "to the left" or some such nonsense. Don Falconer, who had opened his falconry school in outer Mongolia (Don Falconer's Falconry Academy and Universal Church of the Falcon) was deported from Mongolia after MANY claims that his falconry school was a cult and also a multi-level marketing scam – – both of which, he assures me, are completely true. Nutmeat was just plain missing. No one had seen him for years until he was found working the slab at a Coldstone Creamery in a mall in Illinois. We almost didn't get him back, as he insisted that he could tel the future by reading the colors and shapes of the blobs of  ice-cream and toppings that he smashed and folded on his cold marble slab all day long. He claimed that this gift was handed down from his ancestors read the future in the burnt shoulder bones of sheep. They were, and he is, completely fucking insane. We found Tommi Kazi in a half-way house in San Diego, ballooned up to 290 lbs., penniless, and wearing a Hulk bathrobe for some weird reason. He had given all of his Hot Fog money to a charlatan who claimed he could upload Tommi's consciousness to a massively networked super-computer so that Tommi could experience the singularity. Of course, it was complete bullshit, and Tommi, being the fragile little turd that he is, spiraled downward into a pit of Jack in the Box tacos and candy corn that saw no bottom until I found him – fucking disgusting. We found Lars Savage in San Francisco with his girlfriend living a completely normal and well-adjusted life, although he won't shut the fuck up about the Patriots.
So good ol' Ron, being th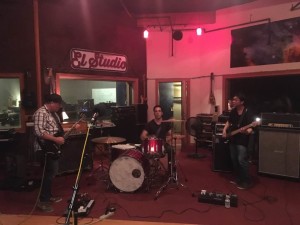 e mensch that I am, got all the boys together, cleaned them up, sorted out their shit, and I'm whipping them into shape to play this show. I hate them all – they are terrible people, but they are a great fucking metal band, and San Francisco deserves to see them once again. Here's the details: Hot Lunch ~ Hot Fog ~ Pushy ~ DJ Sasquatch Borracho @ Bottom of the Hill, SF.
Ronald McDonaldson, ESQ – band slave and saviour