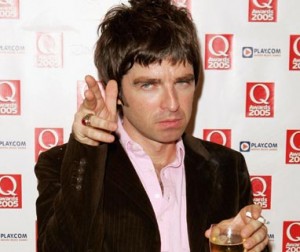 Back in May of 2009, Noel Gallagher from Oasis had a premonition…. well, actually, he didn't cuz we were already rocking as Hot Fog… maybe he "felt" our metal through the force or something. Here was the excerpt from his blog post:
Strange weather today. It's about 80* and foggy!? Hot-fog! Mad as custard. Hang on a minute..hot-fog? That sounds like a name for an early 70s prog band. And if isn't then it should be. In fact, I hereby  copyright the name HOT-FOG for future use – y'know, if I ever start a dance troupe, or summat. HOT-FOG! It's fuckin' genius and you heard it here first.
He is right about one thing… it is genius, but he's sadly wrong about this copyright business.  Now, we like Oasis… they aren't metal or brutal in any way, but they are proper rock 'n rollers who drink and cuss and get kicked out of places – – so we are willing to let this slide — BUT – Noel and Liam and whomever else – just be warned – do NOT fuck with us – Nutmeat will kill you in the face, and he'll do it real slow-like if he's mad.